BLOG
Press Release: Another Excellent Yealink MeetingBar Video Conferencing Solution Success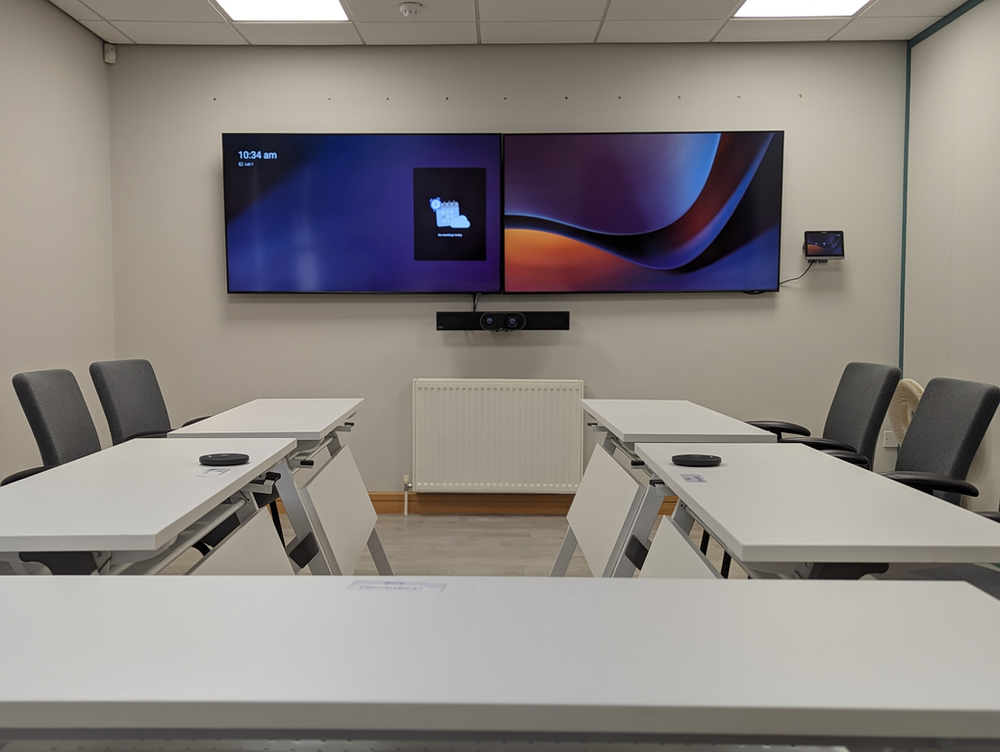 As one of the feature services that we love to help businesses with, 10-100 Consultancy prides itself on providing solutions for both remote and office-based communications. We have a series of successful meeting room projects under our belt using Microsoft Teams-ready devices, beautiful displays, and reliable Yealink devices. After a short installation project, we have installed yet another successful conferencing system for one of our clients:
The setup utilizes a Yealink MeetingBar A30, a Yealink Video Conferencing Wireless Microphone, and a beautiful Samsung Crystal 4K Smart TV with appropriate other peripherals. The equipment involved ensures clarity for calls using Microsoft Teams Room, bringing remote clients and employees directly to the boardroom for inclusive virtual meetings designed to feel face-to-face.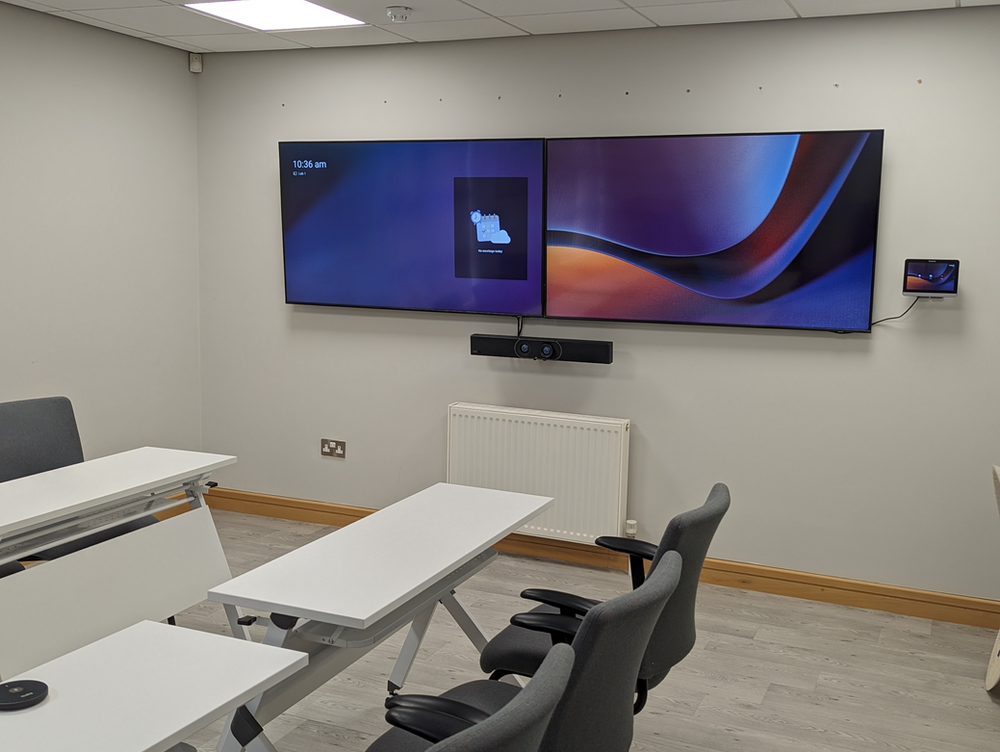 Microsoft Teams Room and Yealink MeetingBar Benefits
The Yealink MeetingBar is capable of automatically framing the faces of everyone in the room to offer pristine, inclusive views of the meeting it is situated in, making sure no one is cut out of the conversation. It also tracks people speaking, offers Picture-in-Picture options for attendees, and uses AI enhancements to clear the audio feeds of distracting, unnecessary noises from meetings. Microsoft Teams Room integrates flawlessly for organizations already using Microsoft Teams for their communications, but Zoom alternatives to Microsoft Teams set-ups are also available.
Our technicians are always happy to help with finding the best solutions for the conferencing needs of your business. If you're also ready to embrace simplicity, reliability, and cutting-edge technology to empower your team and drive productivity to new heights, give us a call today. Our sales team will be more than happy to assist you with every step of the way, from sourcing the devices to the end product of getting you online with your new MeetingBar.