Here's What Our Customers Are Saying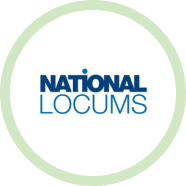 "I just wanted to finish the week in saying an absolutely huge thanks for everything Chris and the team have done for us during our Covid-19 move to home working.
I know you have many clients, and you guys have made us feel that we are the only one, by providing an outstanding service in extraordinary times. You not only kept us running, but upgraded us and made working from home even easier for the team."
David Cook, Managing Director, National Locums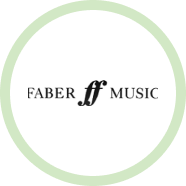 "We appointed 10-100 in 2016 to take on our network maintenance and development. They have encouraged us to adopt a strategic approach to our infrastructure development which has led us to invest properly in robust long-term solutions, and they consistently respond with insight and patience to day-to-day user issues. As a result, we have been able to focus fully on our commercial activity.
We're very pleased we out-sourced this part of our business to them."
Richard King, CEO, Faber Music
"CDS Group have been with 10-100 since 2004 when we were just two people in a a shed making a go of things. Now CDS are part of a £500 million fund company and the largest in the U.K. in the services we provide. 10-100 have been part of our team all through that journey and going forward.
Are they the most competitive provider of IT services? I have no idea and I frankly don't care. IT in a company structure in this day an age is too big a part to be worrying about price. What I do know is that 10-100 have provided us a seamless fault free service for the past 15 years: upgrades and migrations have been faultless, advice has been prophetic and kept us ahead of the game. Even hardware provision and set up is undertaken effortlessly within just a few days of request.
If every one of our providers in other areas of business had this level of service provision it would be a dream!"
Justin Smith, Managing Director, The CDS Group
"We had become increasingly frustrated with our existing IT providers response times, and general lack of technical ability.
Since enlisting 10-100 as our new IT partner, our long standing IT issues have been resolved and the general complaints from staff regarding IT have ceased. Any arising issues or changes are accommodated by 10-100 exceptionally quickly and resolved first time.
We have also received excellent consultancy, guidance and project management during our transition to a cutting edge IT infrastructure which will support the business for many years."
Mick Denyer, Managing Director, Grants of Shoreditch
"The Henry Moore Foundation commissioned 10-100 to provide ongoing IT Services and advice to the charity, including outsourcing the management of key infrastructure and day-to-day support/maintenance.
​
At every stage 10-100 performed excellently. The project was delivered on time and on budget, and their project team were totally professional and highly capable – no matter what we threw at them! I would not hesitate in recommending 10-100 to anyone who is looking for a safe pair of hands."
Martin Davis, Information Manager, Henry Moore Foundation
"The choice to come to 10-100 for ongoing support was made easier once we had experienced the quality of their project and engineering team.
Their attention to detail and a desire to understand our business needs inspired confidence and has been apparent throughout. Are 10-100 like other IT support companies? I doubt it – these guys really know their stuff, speak English and above all get the job done with minimum fuss. I'd recommend them to anyone."
Steve Schneekloth, Director, Blueberry Wave
"We remain very impressed with our new environment.
​
The performance is in some cases magnitudes better, all whilst consuming a fraction of the power and rack space of our old infrastructure.
​
10-100 delivered the project efficiently and with excellent communication, we really couldn't ask for more."
Mark Czarnecki, Head of I.T, Rajapack
"Having 10-100 on board along with the overhaul of our IT has made a huge difference to everyone's day to day life and it is so nice to be able to point people in their direction knowing it will get resolved in good time."
Clover Heather, Project & Innovation Manager, British Exploring Society
DISCOVER SUPPORT SERVICES
Discover More About Our Capabilities
Our dedicated support team have both the technical know-how and initiative to provide.