MICROSOFT 365 CONSULTANCY
Unleash Productivity, Anytime, Anywhere
In today's fast-paced workplace environment, technology needs to be robust yet flexible.
Microsoft 365 (formerly Office 365) brings you a single platform where employees can access their favourite productivity tools to work from anywhere, anytime.
Microsoft 365 combines the applications you already know such as the traditional Microsoft Office suite, Outlook, SharePoint, OneNote, and OneDrive just to name a few, adding Skype for Business and Microsoft Teams as the main communication and collaboration tools.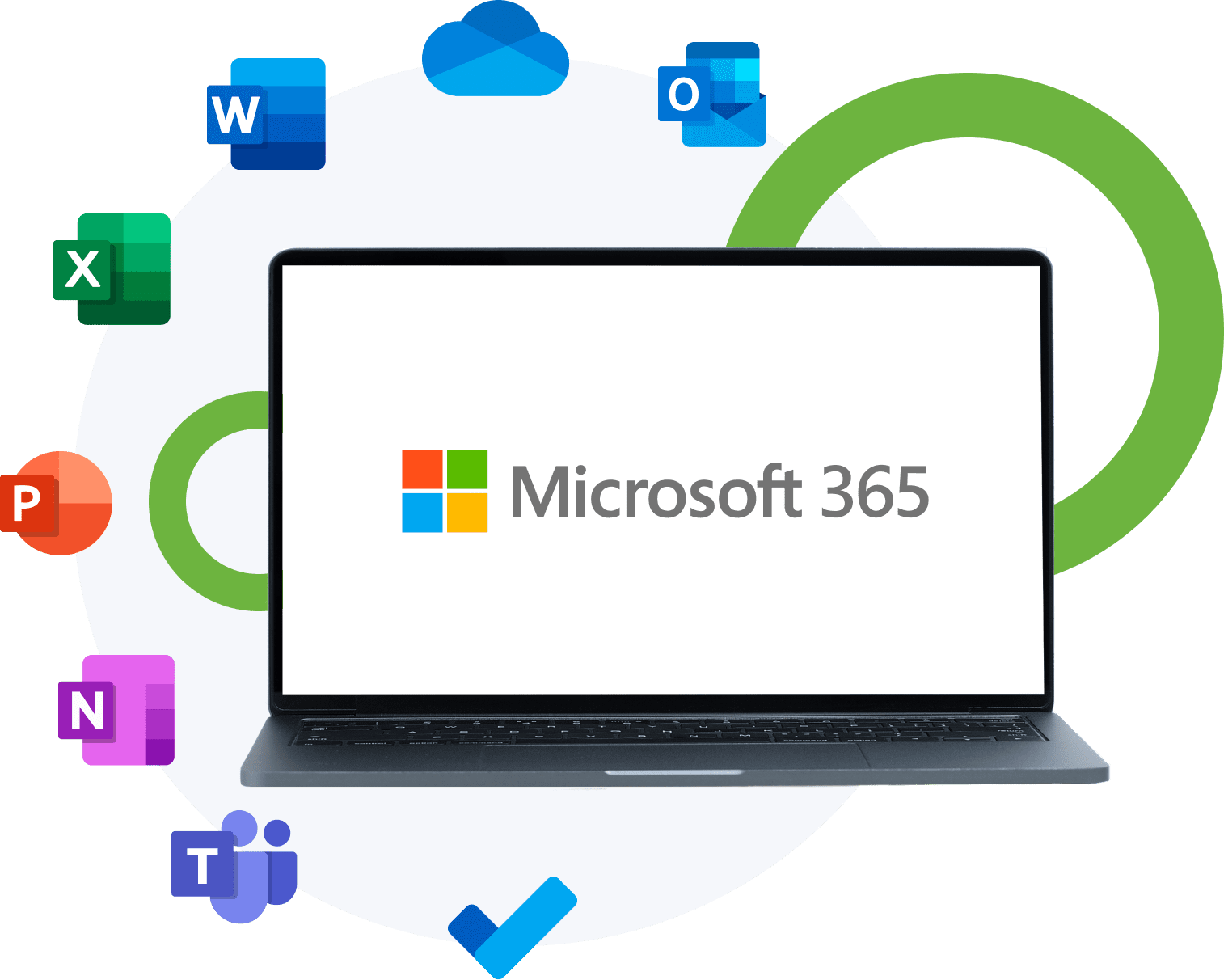 EASY-SPEAK ADVICE
Our Services
At 10-100, we do more than just configure your Microsoft 365 environment, leaving you to figure the rest out. We offer a full range of consulting services designed to help businesses understand the opportunities associated with Microsoft 365 and build an optimal environment, fully utilising the complete suite of products, from Exchange through to Yammer.
Outstanding Customer Service
Very much the mainstay of the Office 365 platform is Exchange Online, Microsoft's Enterprise class email solution. At 10-100, our Office 365 team are experts in the migration of legacy email systems, such as MS Exchange, or other POP or IMAP based systems to Office 365. Of course, we can also deploy and configure brand new email systems for start up businesses.
Sharepoint Online & OneDrive for Business File Server Migrations
With the move to home working, the replacement of Legacy file servers with Cloud solutions has accelerated. Again, 10-100 are expects in such migrations and can migrate your legacy on premise file servers or other Cloud Based solutions such as Dropbox or Google Drive to SharePoint Online and OneDrive for Business.
Once migrated, your users will benefit from being able to access their files from any location on any device with no need for cumbersome and unreliable VPN solutions.
Team Training & Consultancy
With the ever increasing move to home working, Team Collaboration, and online meetings have never been so important or prevalent and Microsoft Teams is the all encompassing solution to support the modern working environment.
10-100 have been implementing and supporting Microsoft Teams since it's initial release which gives us an incredible in depth knowledge of it's abilities and the benefits it can bring to modern working practices. We can also extend Teams via Microsoft 365 Business Voice so that it can also replace your legacy phone system with a modern cloud based solution and provide your users with a Teams solution that is the centre of all their communication needs.
Microsoft 365 Security Consultancy
Microsoft 365 is used by over 1 million companies, making it the most used Cloud service in the world. As such, phishing and other security attacks on the service are relentless and making sure your business is following current Microsoft Security best practices is paramount to a safe and secure Microsoft 365 solution.
At 10-100, we are experts in Microsoft 365 security and offer:
We also offer ongoing Office 365 support delivered by our highly trained support team.
They are on hand to provide any Office 365 help and support you may need, from technical support when things aren't quite working how they should, to consultancy and advise when you need to get something done but aren't quite sure how to achieve it.
If you would like to discuss our Microsoft 365 Consultancy and security services further then please get in touch.