BLOG
Microsoft redefines the modern computer with Windows 365 Cloud PC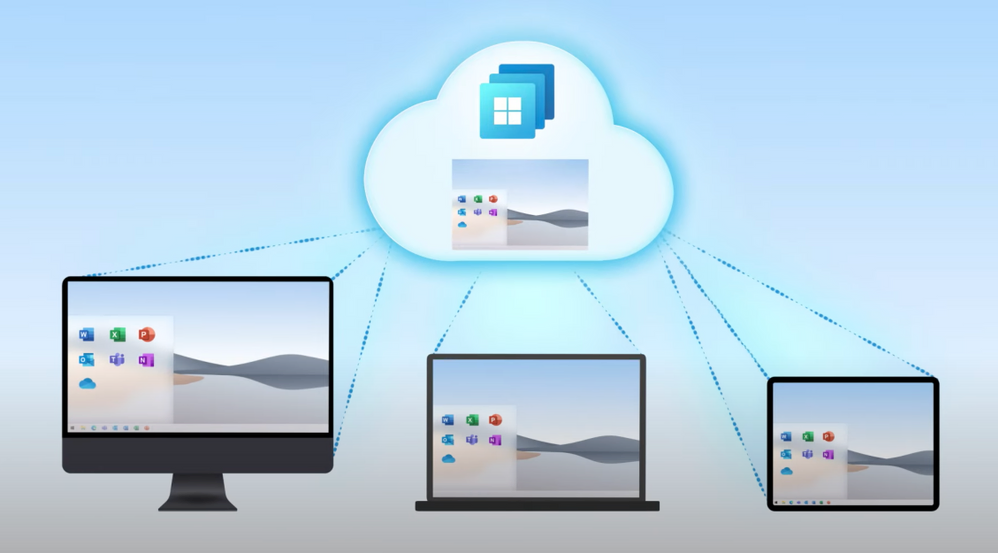 Your Content Goes HereMicrosoft has recently announced Windows 365 Cloud PC – a virtual Windows experience that is going to become part of Microsoft 365. The new product redefines the functionality of a traditional PC for a modern and flexible workforce.
What is Windows 365 Cloud PC?
Similar to how you may have used a remote desktop server (RDS), Windows 365 is a virtual computer in Azure, Microsoft's cloud system. The Cloud PC works the same as your current Windows 10 device but is accessible at all times from anywhere in the world. The PC can be accessed directly via the browser, although, Microsoft also offers native remote desktop apps for Windows, Mac, iOS, and Android (with Linux coming soon) meaning you can have a powerful machine at your fingertips, regardless of the type of device you own, nor its hardware.
Unlike a remote desktop server, each Cloud PC is individual to one person – this means your sessions will always persist and all changes will be saved. You can even connect to your PC from one device, then swap to another and all open windows, unfinished emails, and browser tabs will be retained.
While Microsoft's similar offering, Azure Virtual Desktop (AVD), was billed based on consumption, Windows 365 is offered at a fixed monthly price. This means you do not have to worry about monitoring utilisation and can receive a consistent and predictable bill each month.
What hardware configuration options does a Cloud PC have?
Each Windows 365 Cloud PC can be provisioned with different hardware that suits an individual's requirements. This can also be upgraded and downgraded down the line if such a requirement arises. At launch, on 2nd August, Cloud PC will have available the following configurations:
vCPU Count RAM Storage
1 2GB 64GB
2 4GB 64/128/256GB
2 8GB 128/256GB
4 16GB 128/256/512GB
8 32GB 128/256/512GB
Business vs Enterprise Cloud PC
At launch, there will be two versions of Cloud PC to choose from. Business Cloud PC is suited towards smaller businesses and has minimal requirements. Provisioning a Business Cloud PC will require the relevant license, in addition to a Microsoft 365 subscription that contains a Windows Enterprise license (e.g. Microsoft 365 E3).
An Enterprise Cloud PC license is more suited to larger organisations that need to get more out of their subscription. There are more pre-requisites to setting up an Enterprise Cloud PC including an Azure subscription with a virtual network, Intune licenses, and a hybrid Azure AD-join enabled environment. However, this subscription also provides administrators with a much greater ability to manage Cloud PC through Microsoft Endpoint Manager.
Summary
You can learn more about what Windows 365 Cloud PC is, how it works, and how it can be set up, here.
If you would like to find out if Cloud PC is right for your business, give us a call today on 01908 087 007 or email sales@10-100.com!