BLOG
Understanding the differences between OneDrive, SharePoint, & network drives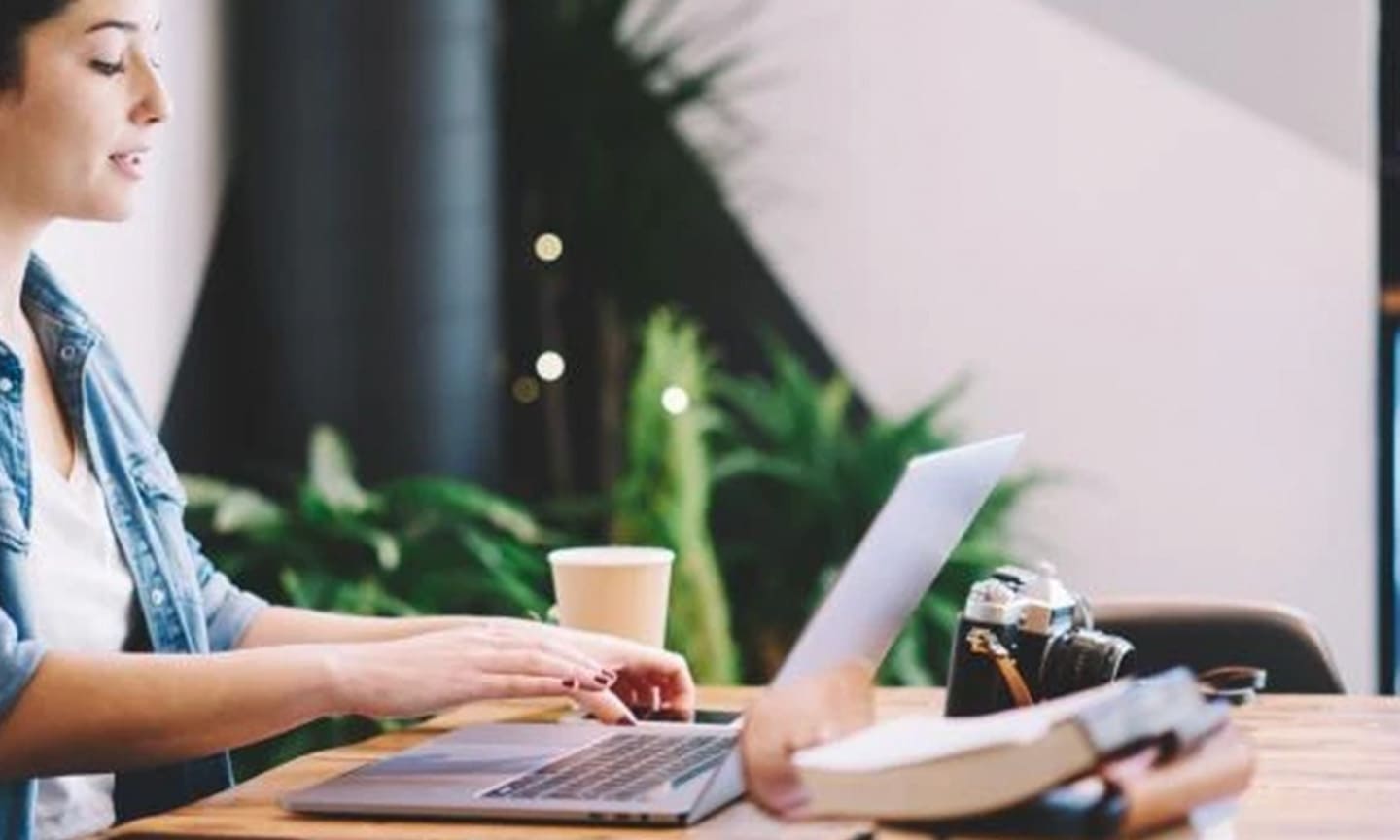 OneDrive, SharePoint Online, and network drives are all different ways of storing and accessing your files. However, all of them have different purposes and capabilities. Here's a rundown of the key differences.
OneDrive
OneDrive is part of Microsoft 365 and while it does have sharing capabilities, it is primarily used as a personal storage space. Unless you explicitly provide someone with access to your files, the data in your OneDrive can only be viewed by you. You can access OneDrive from anywhere with your Microsoft 365 credentials by going to https://onedrive.live.com.
OneDrive also has apps for desktop and mobile devices (available here) although if you have a Windows 10 PC, it comes preinstalled. Once you launch the app and sign in, you will notice a cloud icon on the right side of your taskbar – the cloud is blue for business accounts and white for personal accounts. As you can see below, I have added both. Clicking on the icons brings up additional options for managing your files and OneDrive settings.

After signing in, your OneDrive files will be available from file explorer.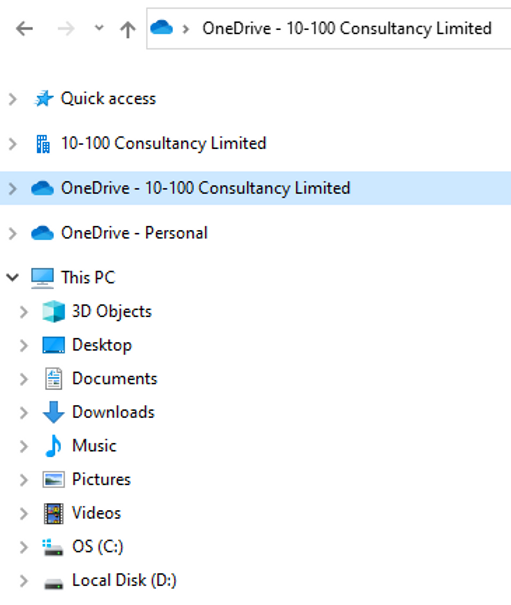 The major benefit of OneDrive is that it syncs automatically with Microsoft 365 – therefore you can store all of your files in one location and access them from any device without having to move any data saving you disk space, risk of file duplication, and a lot of hassle.
SharePoint (Online)
SharePoint (specifically, SharePoint Online) is similarly a file storage solution available in Microsoft 365 and accessible through https://portal.office.com. The key difference from OneDrive, however, is that SharePoint is a more communal location to store your files. It can be likened to a file server where numerous people are able to access different parts of the file structure, although it can still be restricted to individuals.
SharePoint's main focus is collaboration, allowing you to work on documents in real-time with your colleagues. Its structure is split into sites (for example, you may have a site for each department) that hold document libraries with your files.
Unlike OneDrive, SharePoint sites do not automatically appear in file explorer, however, you can do this manually by syncing the relevant site. After signing into https://portal.office.com, click on SharePoint and select the site you'd like to sync. Then go to the relevant document library and choose sync.

Note that SharePoint uses the OneDrive client installed on your machine to add the site into file explorer, therefore you will need to ensure that OneDrive is running and you are signed in for this step to work.
Once done, you will see the SharePoint site appear in the left-hand pane of file explorer, similar to OneDrive.

Network Drive
A network drive (also referred to as a mapped drive) is a location on your PC mapped to a specific letter that connects to a remote file server or other storage device located within a data centre or your office's server room. Network drives tend to be mapped automatically by your IT administrator.
It's a file storage method that is slowly going out of fashion due to one key disadvantage – remote access.
More and more frequently, and especially even more so because of the Covid-19 pandemic, users are looking to work from home or other locations away from the office. While SharePoint and OneDrive allow you to access files from anywhere, a file server requires additional systems and infrastructure such as a VPN or remote desktop server to be accessible remotely.
This is not to say that a file server is a bad way to store your data, however, it does not align as well with the modern, collaborative way of working such as the likes of SharePoint.
At 10-100, we are experts in storage solutions, ranging from file servers & NAS (Network Attached Storage) devices to future-proof services such as SharePoint Online. As a Veeam silver partner, we are also able to ensure your data is always safe through a well-defined backup schedule and a disaster recovery plan.
Whether you are a prospective client or you are already enjoying our exceptional support and want to ask a few questions, do not hesitate to contact us today!